Why Ceramic Pro sport package?
The Ceramic Pro Sport Package is a great way for consumers to introduce themselves and their vehicles to the wonderful properties Ceramic Pro coatings has to offer in Phoenix by having it installed by a Certified Ceramic Pro installer. Unlike traditional wax, Ceramic Pro sport lasts! And protection from the Phoenix sun is very important when it comes to taking care of your vehicles paint. With Ceramic Pro sport you should expect to experience ultimate gloss, self cleaning properties, and ease of Maintenace. The package includes a thorough wash of your vehicle to ensure all of the dirt and grime is gone, secondly we clay your vehicles paint to get rid of the embedded contaminants, and then we perform a solvent wipe down to remove any previous oils or waxes on your paint, and lastly apply the Ceramic Pro sport to your vehicles paint leaving it with a shiny and slick surface protected from the Phoenix elements for up to a year with a 6 month warranty. We always recommend a clay and polish with any Ceramic Pro Package to give your vehicles paint that extra pop before the coating is applied. The Ceramic Pro sport package is only the beginning to the Ceramic Pro packages we offer! Contact us today to learn more about our other packages such as our Ceramic Pro gold Package with a lifetime warranty, and Ceramic pro silver package with a 5 year warranty.
Ceramic Pro Silver Package and your lease!
The Ceramic Pro silver package is the perfect choice of protection for your leased vehicle. The package includes one layer of ceramic pro 9H, one layer of ceramic pro light as a top coat, one layer of ceramic pro 9H on plastics and rims, and Ceramic pro rain on the windshield and front side windows. Our silver package comes with a five year warranty that is backed by car-fax and is sure to protect your vehicle through your lease term. Once your vehicle leaves the dealership lot, the responsibility is on you to protect your vehicle from the harsh elements of Phoenix. The Phoenix sun will have no chance against the amazing UV ray protective properties ceramic pro 9H and top coat has to offer. The Ceramic pro silver package is amazing when it is combined with clear bra in Phoenix because it will stop your leased vehicle from having any rock chips, swirls, bird poop or bug etching in the paint. Contact us today for a free quote!
Why Ceramic Pro gold package?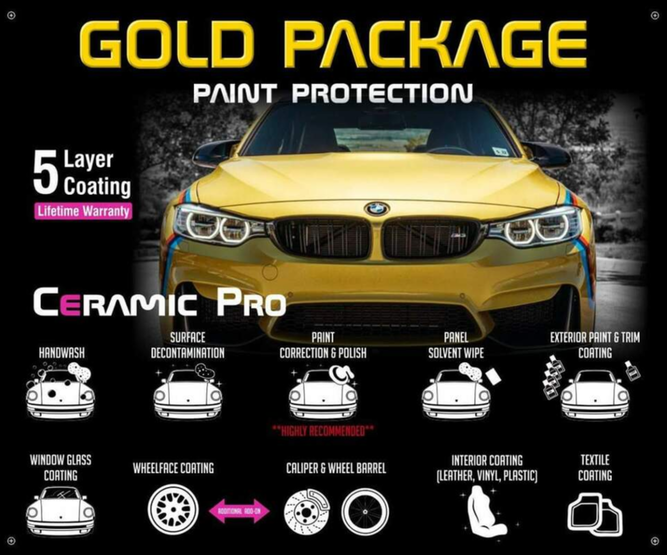 The Ceramic Pro gold package is our ULTIMATE choice for paint protection! Your paint will be protected with 4 layers of Ceramic Pro 9H and 1 layer of Ceramic Pro light as a top coat. The plastics on your vehicle will receive 1 layer of Ceramic pro 9H on rims and plastic, and 1 layer of Ceramic Pro Rain on all front side windows and windshield. This choice is perfect for for protecting your investment for many years to come, and it includes a lifetime warranty backed by car fax! This package will be a great defense mechanism for your vehicle to fight off whatever the harsh Phoenix elements has to throw at it such as dirt, bugs, bird poop, and mud. Your vehicle will be a breeze to clean and the hydrophobic properties are so insane that you can experience the ability of a full touch less car wash with the use of a DI water tank (spot free) and a air source to push the water beads off of your vehicle. The ceramic pro gold package is our recommended choice if you are going to drive your car "until the wheels fall off" and the perfect combination with it would be our popular full frontal clear bra package with Kavaca paint protection film. So not only your paint will be protected with a ceramic coating, but also a clear glossy film will be protecting your full hood, bumper, fenders, headlights, and mirror caps will be protected from the destructive rock chips we are so used to on the Phoenix highways. Contact us today for a free quote, and paint correction spot.
Kavaca clear bra for your car in Phoenix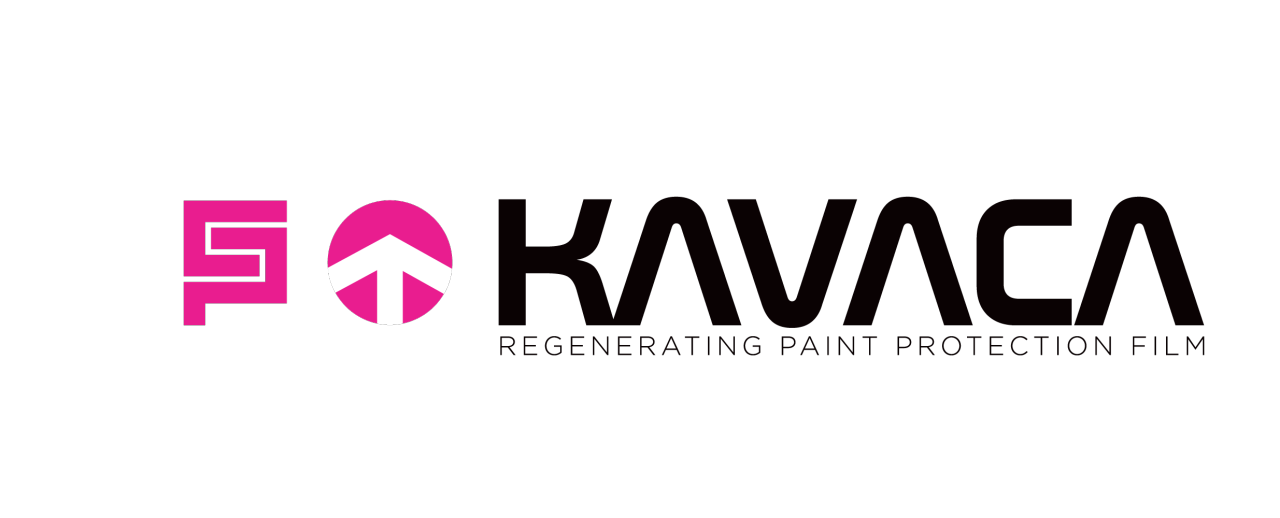 Kavaca is a huge advancement in the clear bra market and is created by the NanoShine Group. Kavaca means Armor and originates from Sanskrit. Kavaca is one of the most durable Clear Bra films available in the automotive industry. Our experts at Auto This World Coatings & Detail provide the highest quality of services while using the best products available on the market. Kavaca Phoenix is the best paint protection film on the market with its unmatched instant healing ability, and durability no other film compares to.
Our expert opinion is to combine one of the Ceramic Pro Packages with our Kavaca Phoenix packages for extreme paint protection for your car. Kavaca was made by the same creators of Ceramic Pro only using the highest grade of raw materials you can find. We understand how important it is to keep your vehicle looking beautiful, and that's why our technicians at Auto This World Coatings & Detail are certified installers of Kavaca Phoenix clear bra. Kavaca is very hydrophobic and has insane anti yellowing properties. The top coat is nano infused and excells at giving your vehicle crazy gloss while helping prevent swirls and rock chips on your paint. Allow our team at Auto This World Coatings & Detail to protect your investment for years to come. We recommend the full front clear bra to keep your paint protected from rock chips.
Full front end clear bra package and why you need it?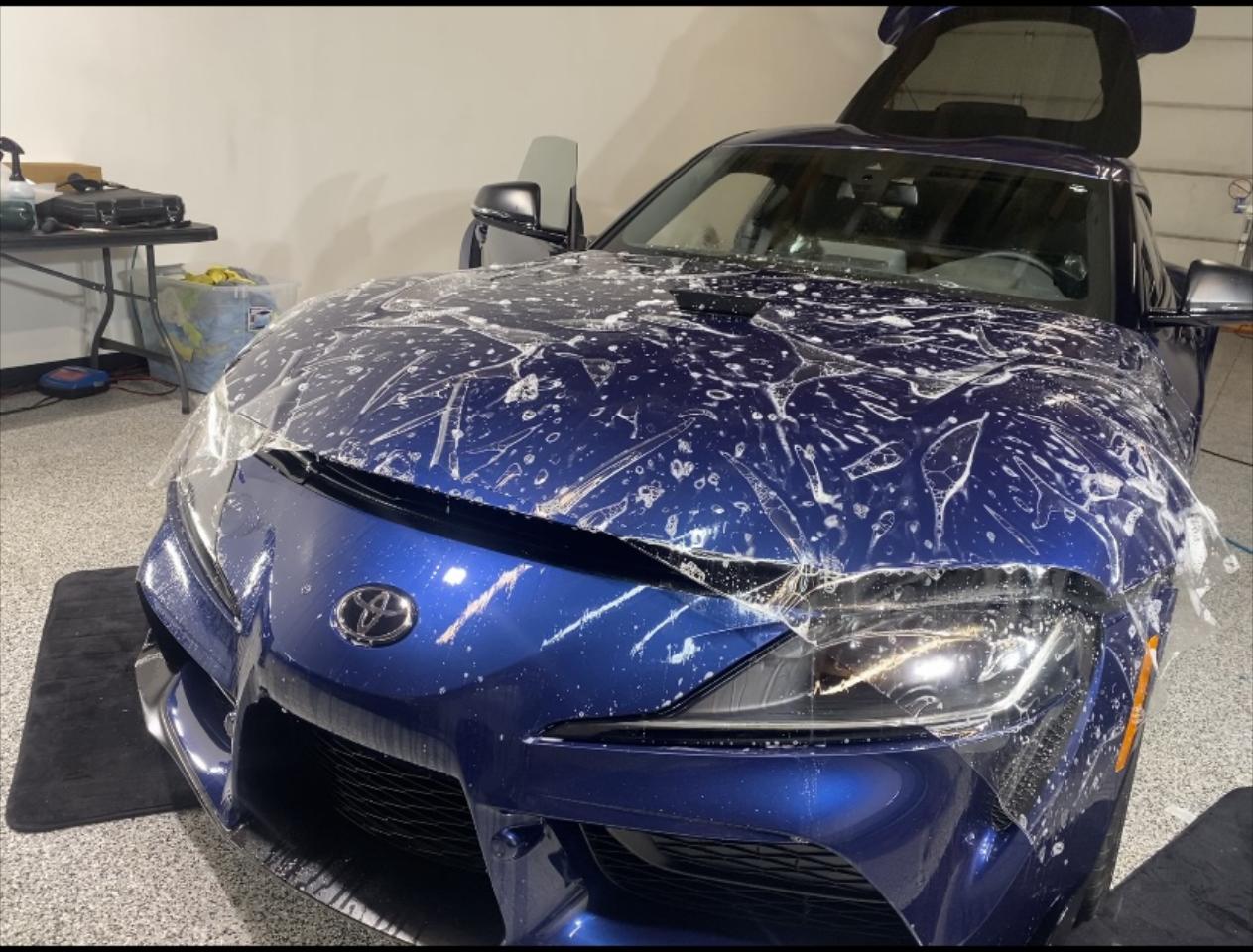 The full front clear bra package is the perfect choice for those looking for total protection in the front. The package includes protection to the hood, fenders, bumper, headlights, and mirror caps. Having clear bra film on the full front of your vehicle in Phoenix is very important because the risk of rock chips is high on the streets and it's even worse on the freeway here in Phoenix. The full front clear bra package is highly recommended for new vehicles to preserve the value, and keep your paint looking great underneath. Clear bra will protect your paint from things like minor bumps or scratches and things like dirt, bugs, bee poop, and most important bird poop. We always recommend pairing a clear bra package in Phoenix with Ceramic Pro because we coat the clear bra to add extra anti staining properties to the film and makes it easier to clean with a lot more shine. It's always a good choice to also protect the rest of your vehicle! Many customers have chose to get a Ceramic Pro silver package with 2 layers and a 5 year warranty to protect their car from the harsh Phoenix environment. Harsh things are thrown at our vehicles paint on a day to day basis and it's important that we protect our investment so we can enjoy it for many years to come with shine and simplicity. Contact us today for a free quote so we can get a full front clear bra film package on your car today in Phoenix.
The performance clear bra package and your Porsche.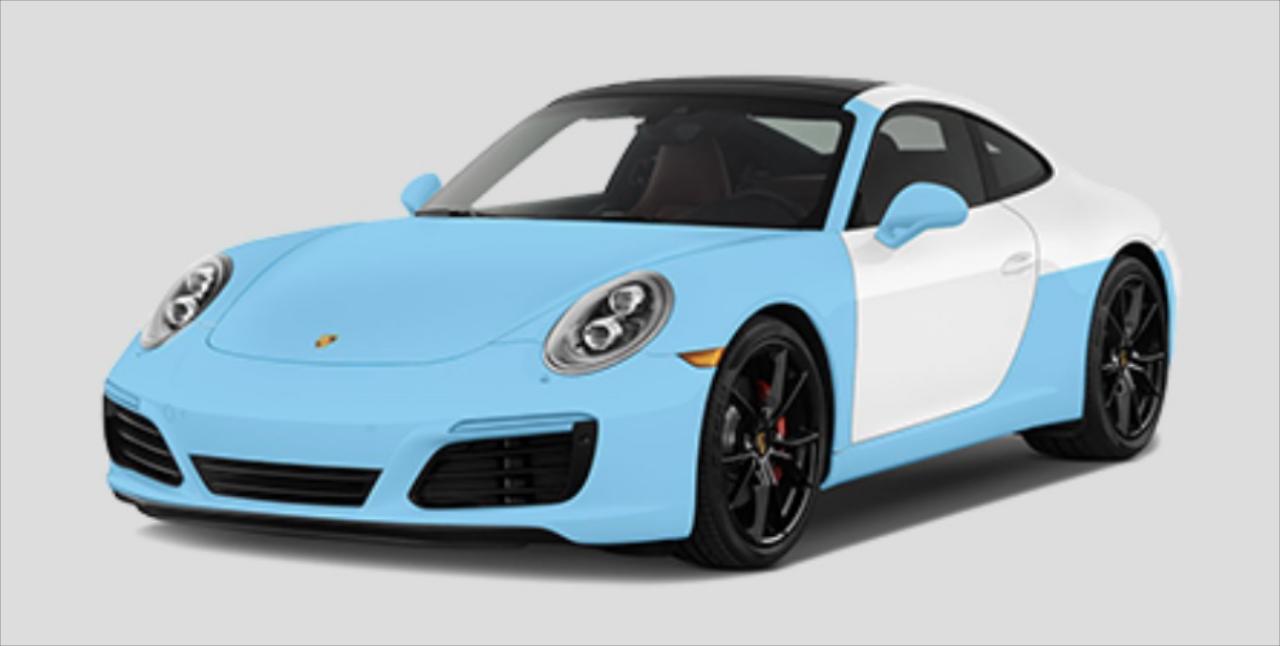 The Performance package is the perfect choice for customers with track cars that love to drive them. The performance clear bra package offers protection to the highest impact areas such as the bumper, hood, fenders, A-pillars. Leading edge of the roof, rocker panels, lower portion of doors, and lastly strips behind the rear wheels. You can drive your car on the track with the ease of mind that your protected paint will not be damaged from any flying rocks that come your way. Every edge will be wrapped to show no lines and give it that nice and clean look. The performance package for clear bra is specifically well known amongst Porsche owners as the perfect protection for their investment. The Porsche is not just a beautiful vehicle, but also an amazing machine known for its driving performance. This clear bra package will ensure your paint looks the same as the day you had it installed in Phoenix. You will be protected from whatever the harsh Phoenix days throw at your vehicle, and with the help of Ceramic Pro your clear bra will have even more protection and also enhancing the gloss, water beading, and anti staining properties. We always Ceramic Pro the clear bra we install in Phoenix! The performance package for clear bra will be perfect paired with either our Ceramic Pro Silver Package or our Ceramic Pro Gold Package. The gold package has a lifetime warranty and the silver package has a 5 year warranty. We always recommend coating any clear bra film package in Ceramic Pro because it's the best coating on the market. Come to our shop today so we can show you how we can protect your Porsche with a Performace package with clear bra and Ceramic Pro to protect the paint that is not being clear bra'd for many years so come.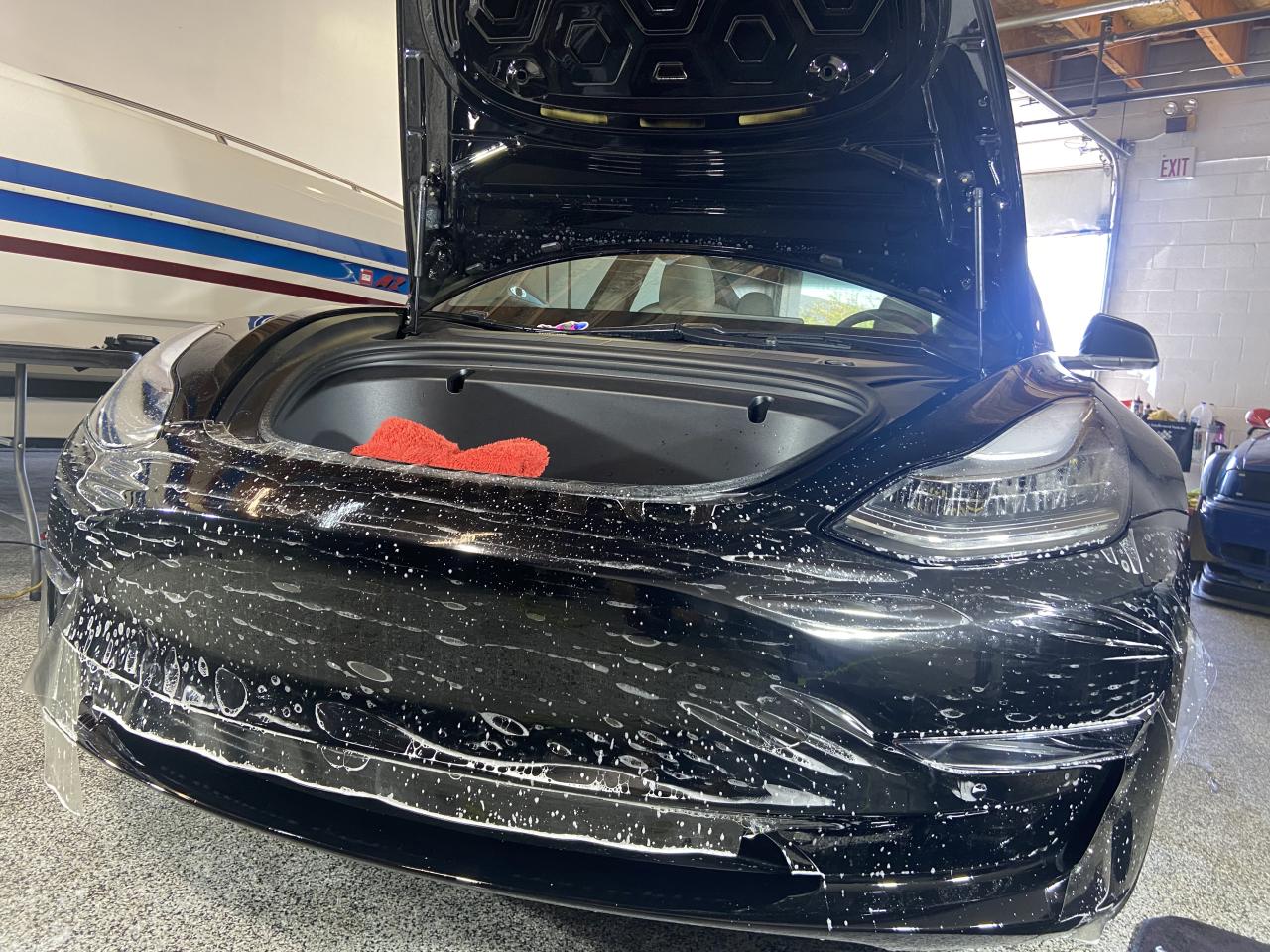 Clear bra in Phoenix is vital to your Tesla when you drive on the Phoenix freeway. Rocks are very damaging to your paint and will cause rock chips if you don't have clear bra in Phoenix. Paint protection film in Phoenix is the ultimate defense for your Tesla to protect against rock chips in phoenix. At Auto This World Coatings & detail with our clear bra packages in Phoenix we provide the most possible coverage for your paint to be protected. We wrap the edges where we can to ensure no rock chips will happen to your Tesla paint in Phoenix. Our most popular package for a Tesla is our full front package that provides protection to your hood, fenders, bumper, headlights, and mirror caps to protect your vehicles paint for 12+ years. Clear bra in Phoenix is amazing when paired with a Ceramic Pro ceramic coating because it provides extra protection to your clear bra and amazing protection to your paint with 9h hardness adding awesome properties such as easy cleaning, oxidation defense, insane shine. Clear bra in Phoenix is the ultimate paint protection because it protects your vehicles clear coat from bird poop, bug etching, scratches, oxidation, and dust. The prep process for clear bra in Phoenix is similar to prep for painting. We are very thorough with our process to ensure maximum longevity of your clear bra and prevent any lifting of the clear bra film from occurring. Our prep process includes a thorough full wash, clay, and correct to ready the surface for clear bra in Phoenix.
Ceramic Pro Bronze Package and your Vehicle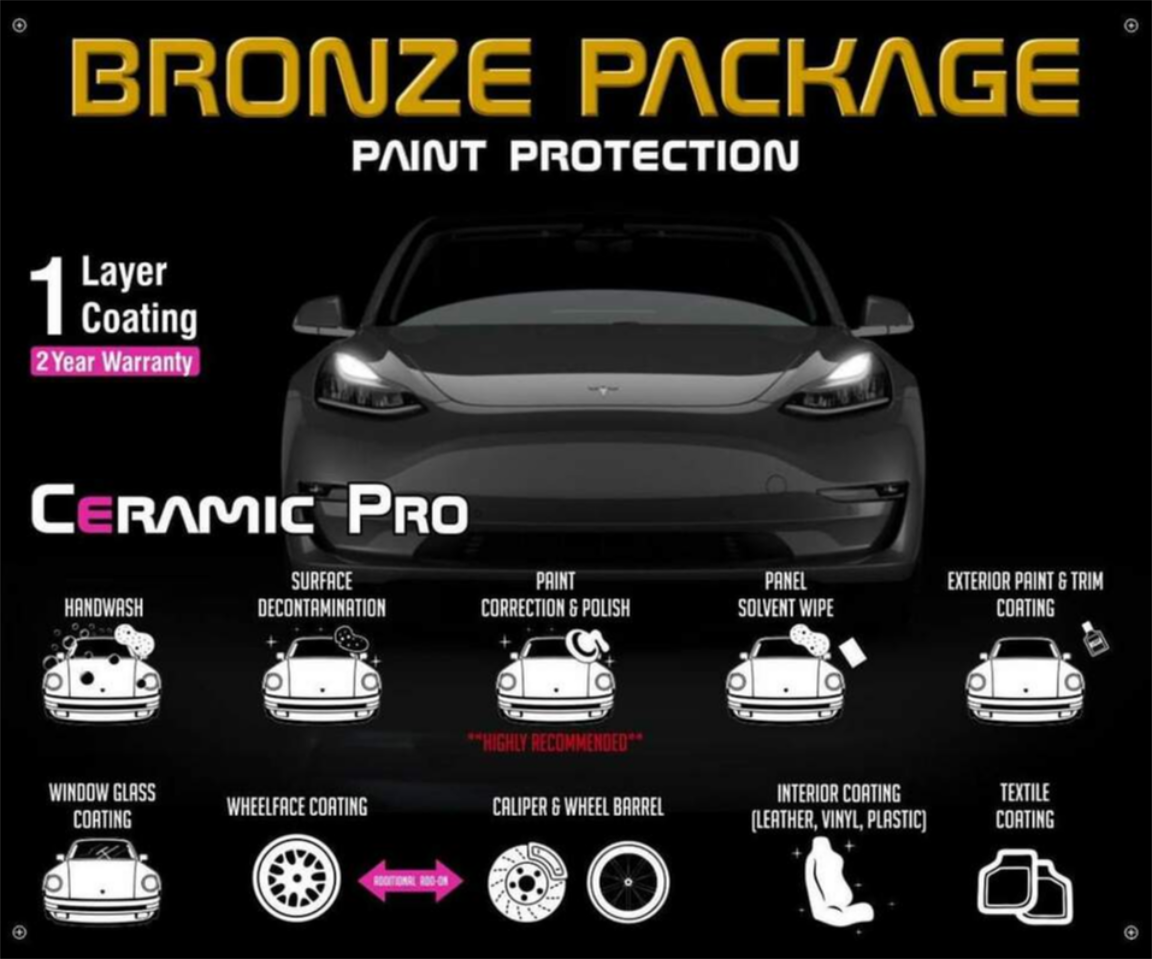 The Ceramic Pro bronze package is the perfect package to help you dive into the world of Ceramic coatings.The package comes with one layer of topcoat on the paint, and includes ceramic coating on the plastics, wheel faces, and glass. The Ceramic Pro bronze package is the perfect package for phoenix because it's going to make your car very easy to clean, stay shiny when dirty, and keep the paint smooth like a babys bottom. The Ceramic Pro bronze package comes with a 2 year warranty backed by carfax and will have you breaking necks when driving down your street. The shine from Ceramic Pro topcoat is unmatched and will have you in awe of your vehicles paint. No more having to worry about dirt, dust, bugs, and mud sticking to your paint! Ceramic Pro in phoenix will make it incredibly easy to just take a wet towel and wipe off the bugs, and grime left over from a family roadtrip. The Ceramic Pro bronze package will be your first step in Ceramic coating paint protection because we are confident it will make you want to move up to the Ceramic Pro silver package or Ceramic Pro gold package. Auto this world detailing is the best detail shop to get your Ceramic coating installed in Phoenix because we are very thorough with our prep on your vehicle. Our shop can guarantee Ceramic Pro in Phoenix will be the best investment for your vehicle for many years to come.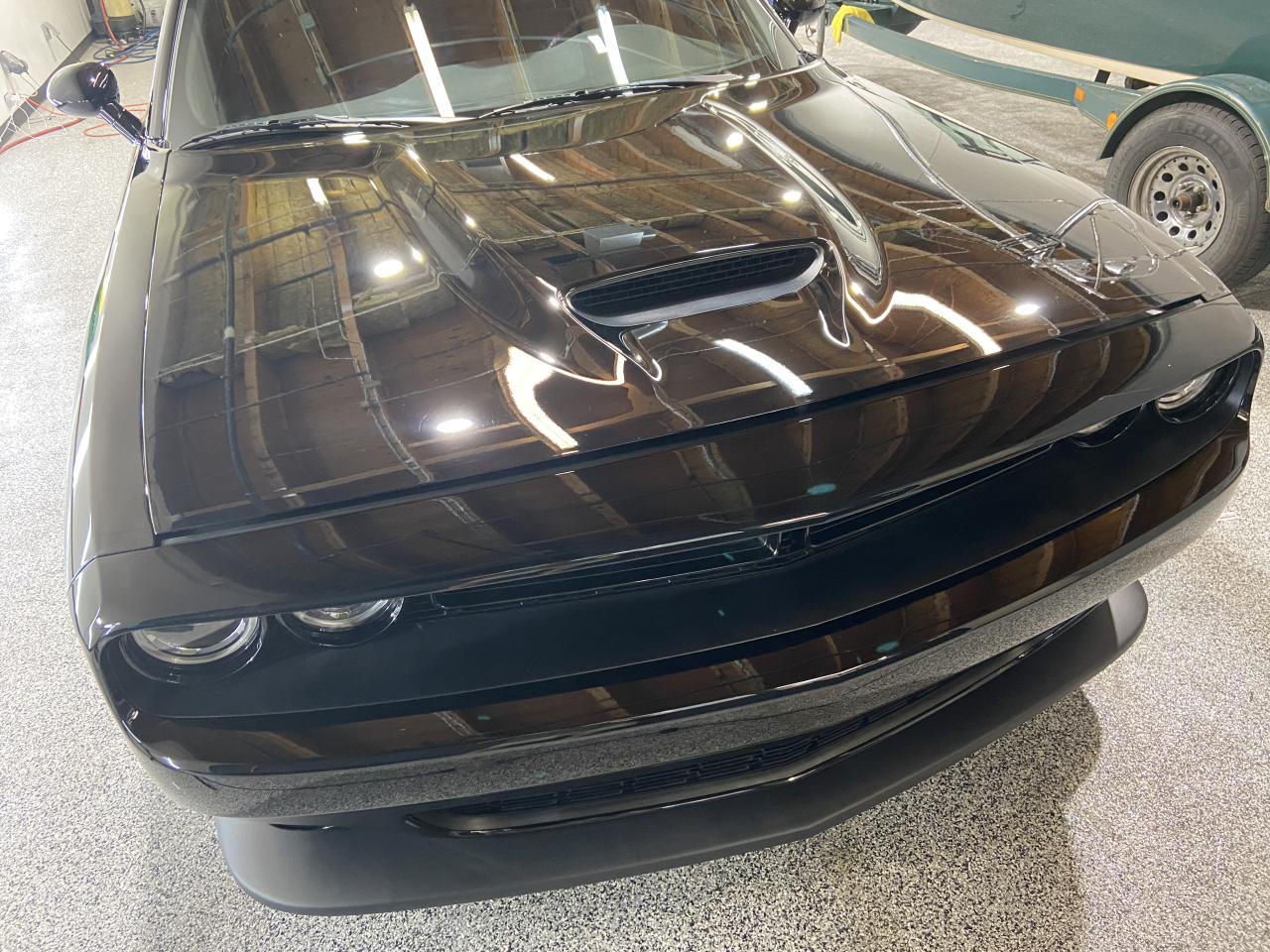 The clay & polish package will dramatically improve the appearance of your vehicles paint work in phoenix because it wil remove the contaminents and bring back the shine to your paint. We begin the clay & polish package with a thorough wash to remove all of the dirt, bugs, tar, etc to ensure we minimize the chances of scratching the paint during the auto detailing in phoenix. When Driving on the roads in Phoenix your vehicles paint picks up dirt, and debris that gets lodged in your cars paint leaving it dull and rough to the touch. Our clay bar service is excellent at removing any embedded contaminents your cars paint picks up in phoenix. The clay bar is one of the most important steps to maintaing your cars appearance in phoenix because it will bring back that shine! A polish is then performed to remove 30% of defects in your cars paint while bringing back the gloss to your ride. In Phoenix we always finish off our auto detailing package such as a clay & polish with Ceramic Pro sport to add extra protection to your paint in phoenix for up to a year! The clay & polish package is only the tip of the iceberg when it comes to perfecting your paint.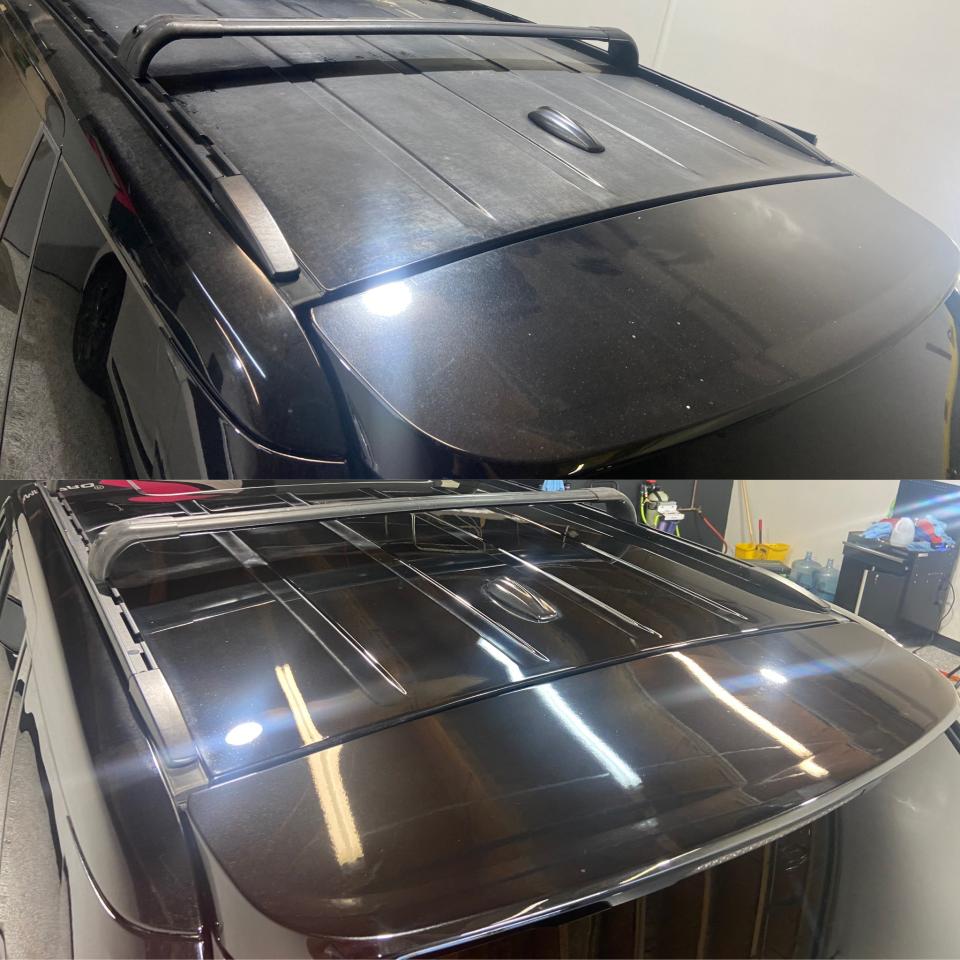 Our paint correction package will give your car that showroom finish appearance you're looking for in phoenix. the service begins with a very thorough wash, starting from the top of the vehicle and ending at the bottom to ensure all dirt has been removed before we begin our auto detailing in phoenix. The most important step before we begin our paint correction service is to use a clay bar on the paint to remove any embedded contaminents it may have picked up driving on the phoenix roads. The clay bar service is essentail to any paint correction package in phoenix. Once the clay bar service is done we can begin our paint correction process. The Paint correction service will remove 60% of defects or more from your paint giving that like new car appearance, We begin a process called compounding to remove the deeper scratches a gloss enhancement poish is not able to get. The most common defects found in paint are wash lines and spiderwebbing which occur from improper washing techniques or running your vehicle through a brush car wash. Our paint correction package in phoenix is the answer to your cars problem! When we do a paint correction on a vehicle, we always recommend to seal it in with a Ceramic Pro coating package. We have three main choices to choose from to protect your car in Phoenix, which are a Ceramic Pro bronze package, Ceramic Pro silver package, and Ceramic Pro gold package.