CERAMIC PRO PHOENIX PACKAGES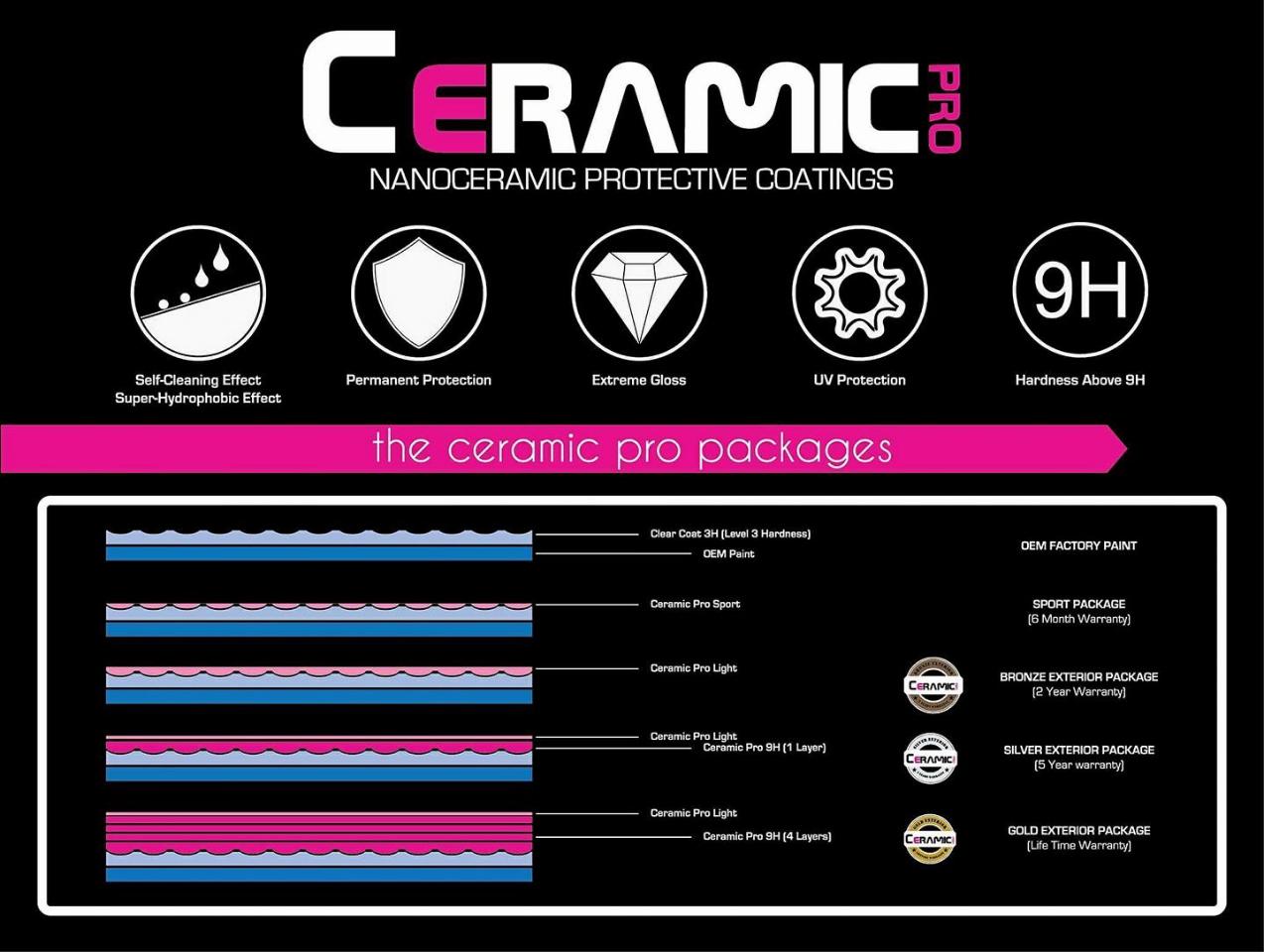 Auto This World Coatings & Detail is Ceramic Pro North Phoenix. We live and breathe paint protection. Ceramic Pro is hands down the best paint protection coating in the automotive industry. We are experts when it comes to installing Ceramic Pro. Each member of our staff takes great pride in providing you with the highest quality service and we only use the best products in the industry. With one location in Phoenix, we've raised the bar in auto detailing and Ceramic Pro installation. If you love your vehicle and want to keep it's paint protected, then Auto This World Coatings & Detail is for you.
Ceramic Pro uses state of the art nanotechnology to add a protective coating to your vehicle's exterior. It will protect your paint from staining, UV damage, bugs, dirt, debris and has hydrophobic properties making your car a breeze to clean. Ceramic Pro is the leader in paint protection in the automotive industry and here at Auto This World Coatings & Detail, we've been working with them from the beginning. Our technicians are experts at installing Ceramic Pro. If you've been searching for the best paint protection Phoenix has to offer, then Auto This World is your answer. We offer several Ceramic Pro packages including Ceramic Pro Sport that is our entry level package and comes with a six month warranty, Ceramic Pro Bronze that includes a 2-year warranty, Ceramic Pro Silver that has a 5-year warranty and Ceramic Pro Gold that has a Lifetime warranty. Ceramic Pro is also Carfax approved!
> 4 Layers of Ceramic Pro 9H
> 1 Layer of Ceramic Pro Light Serving as a Top Coat
> 1 Layer of Ceramic Pro 9H on Plastic and Rims
> 1 Layer of Ceramic Pro Rain on Windshield and Front Side Mirrors
> Lifetime Warranty
BOOK NOW
CERAMIC PRO SILVER PACKAGE
> 1 Layer of Ceramic Pro 9H
> 1 Layer of Ceramic Pro Light Serving as a Top Coat
> 1 Layer of Ceramic Pro 9H on Plastic and Rims
> 1 Layer of Ceramic Pro Rain on Windshield and Front Side Mirrors
> 5 Year Warranty
BOOK NOW
CERAMIC PRO PAINT COATING PACKAGES